Hi there! I'm a

product-focused UX/UI designer

with a passion for

creating intuitive digital experiences
that boost products and drive user engagement.
In the past 14 years, I have specialized in UX/UI & Product Design, integrating strategy, design, and engineering to deliver Digital Product Design for the web and mobile apps, creating user-centered experiences that drive digital transformation for businesses. I offer professional services that can help your business attract more visitors and convert them into leads, clients, or sales. My approach goes beyond just creating visually appealing designs. I design digital products with a holistic strategy that is aimed at turning your users into customers. I merge imagination and technology to help businesses grow in the age of digital transformation.
Ux/Ui Design
Human-first designed intuitive products focused on the user experience, and also its look & feel.
Responsive Web Design
Your customers will see your website correctly, no matter what device or browser they are using.
WordPress Development
Update, maintain and scale your website easily with the content management software of choice.
E-commerce
Sell Online your Digital or Physical Products 24/7, anywhere in the world and from your own website.
Membership Communities
Create a community around your products, services or organization. Offer exclusive content to paid members.
LMS
Sell your Online Courses on your own website and save money on commissions with a Learning Management System.
Landing Pages
Attract visitors, capture visitor data and convert a lead into a client with a custom goal-oriented webpage.
Video & Audio Editing
Grow your brand awareness with professional videos and audio for your Website, Social Media, Podcasts, Radio or TV.
Graphic Design
Improve your business or organization branding with a well-designed logo, banners, posters, brochures and more.
FinanciaHogar's DIGITAL BUSINESS CARD
A web-based mobile business card made with WordPress, which provides a digital solution that eliminates the need for paper business cards, offers a more convenient way for real estate agents to share their contact details with clients and helps FinanciaHogar to reduce its carbon footprint and operations expenses. My role was to design the user experience & interface of the card and to develop the web-based digital card using WordPress. I collaborated with FinanciaHogar's management, operations and sales teams to launch this project.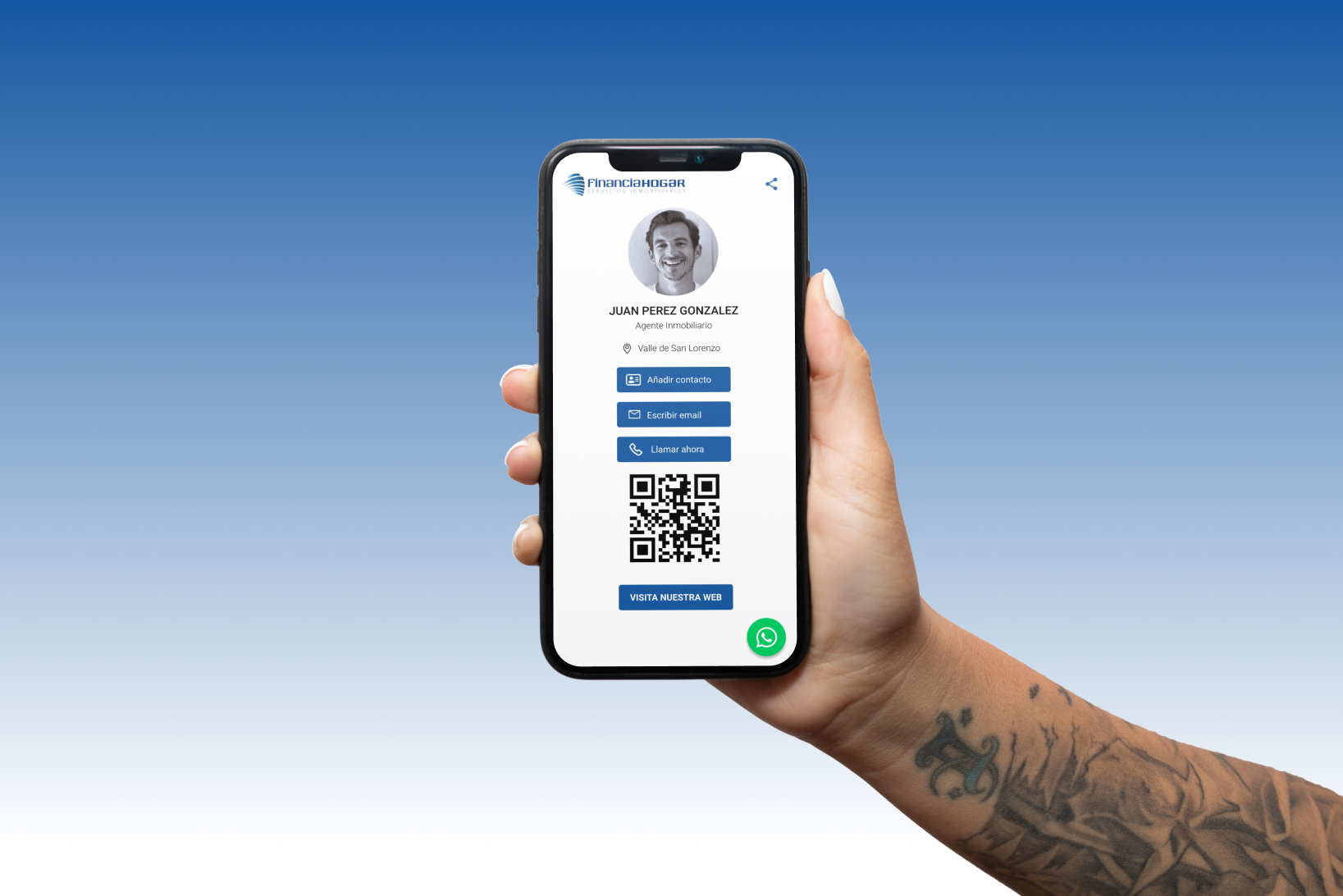 Academy for Diversity & Innovation
The Academy for Diversity and Innovation is an educational organization that aims to promote diversity and inclusion through innovative courses and programs. They approached me with the project of designing a holistic media experience for their website and online store, with a focus on showcasing their key values and selling their courses.
#virtualspacehero productions
#virtualspacehero is an event production company that specializes in creating unique virtual event experiences for companies and individuals. They asked me to design a website that would serve as a platform to showcase their services and events to potential clients. They also requested the development of an online community of virtual enthusiasts who aim to exchange ideas and insights on different topics related to the virtual classroom, virtual events, remote working, leading, and collaborating online.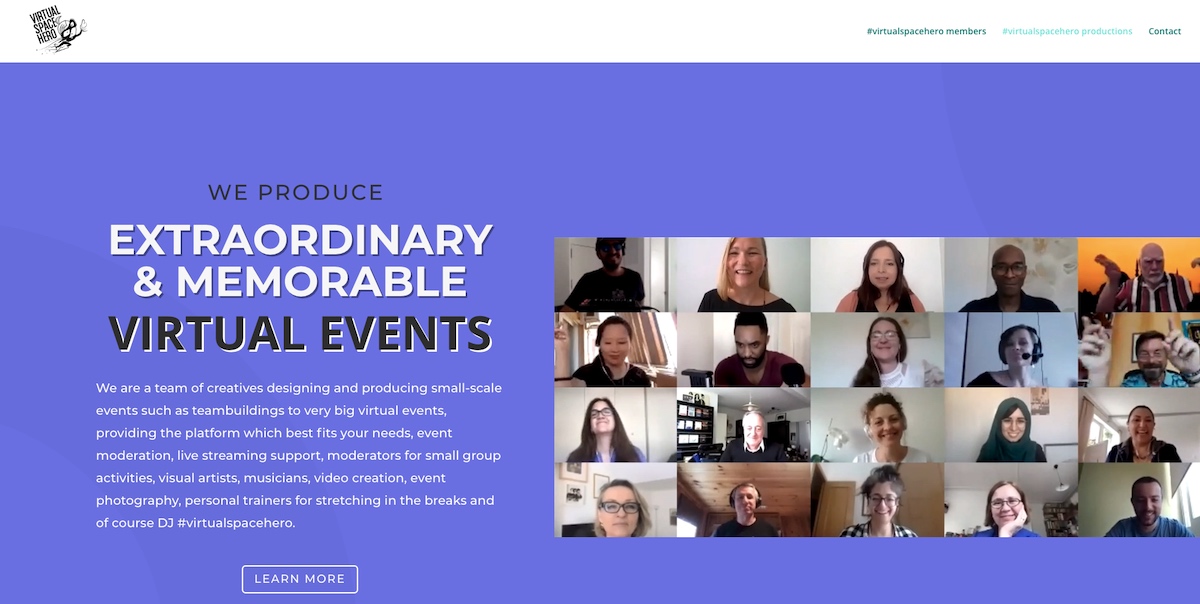 Online gaucho is a video marketing agency that specialises in creating stunning videos to promote businesses, especially on social media. They needed a modern, responsive, and SEO-optimised website to showcase their video portfolio and attract potential clients. Additionally, the website needed to be equipped with a payment gateway, customer process flow, and an invoicing system to streamline the client acquisition process.
Adiós Fronteras is an online community platform that connects Spanish speakers who travel or migrate to other countries with people, professionals, and businesses that speak the same language and are close to their location. The platform includes a communication channel that fosters connection and community to improve the quality of life for Spanish speakers living abroad. The vision is to create a one-stop-shop for Spanish speakers to find everything they need to thrive in a new country.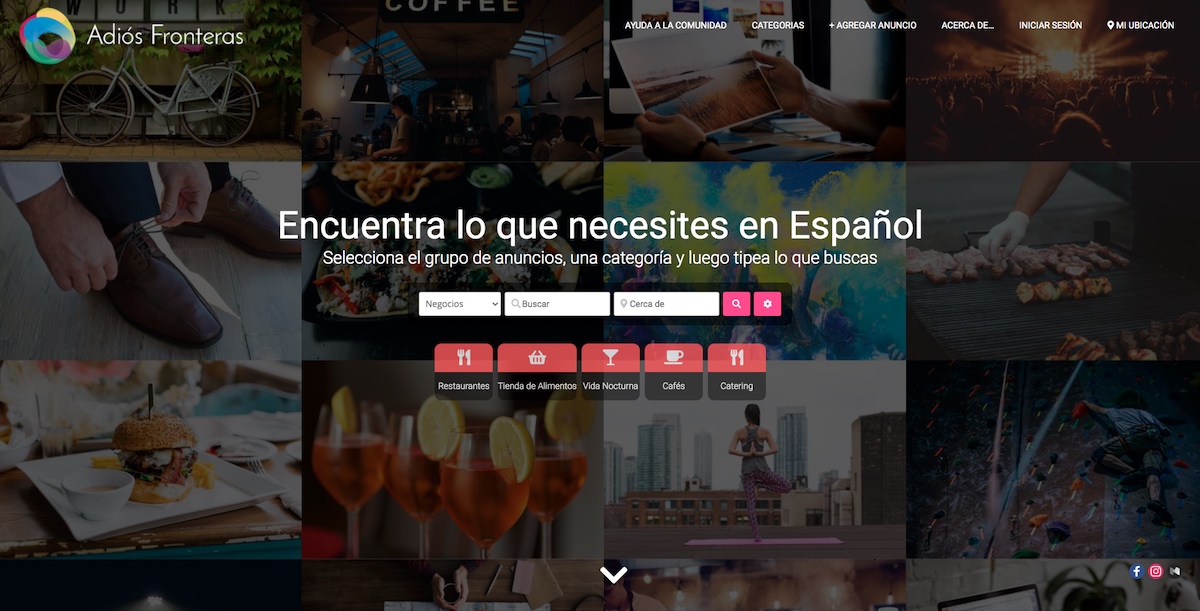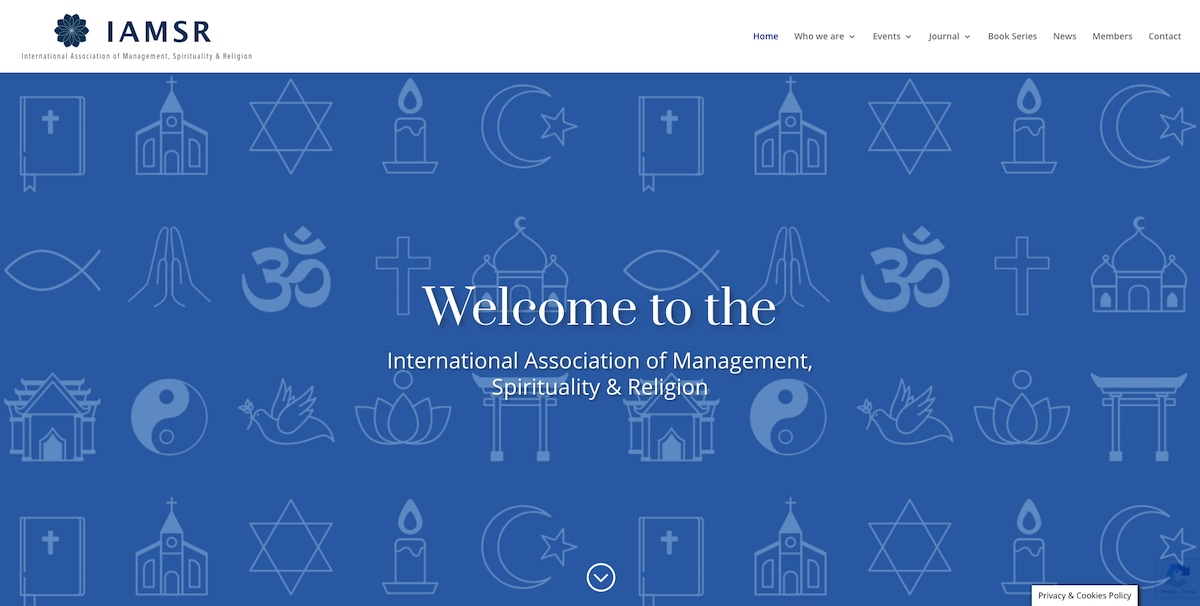 The International Association of Management, Spirituality & Religion (IASMR)
I revamped the website for the International Association of Management, Spirituality & Religion (IASMR), a global community of business and management scholars. The redesign focused on a modern and responsive website design, with an emphasis on search engine optimization (SEO) for improved online visibility. The website was built on WordPress and the DIVI Theme, incorporating a newsletter subscription form linked to their MailChimp account, as well as a seamless PayPal payment system for their journal.
"Tomás helped me with a spectacular proposal to improve the UX on my website www.barbaracv.com. He had many ideas that no one before proposed to me and the results were immediate, more visitors became leads and they stayed longer in the site!
He also designed my membership area at www.barbaracv.com/virtualspacehero, a comprehensive concept of digital marketing, which includes funnel management, Mailchimp integration, pop up design and much more. In this project, I also had an incredible experience – fast, creative and attentive to what I wanted or did not understand.
Also, he was always so kind to notify me of errors that he noticed on my website while working on those projects. Thanks – 100% recommendation!"
"Tomás created a beautiful and functional MVP for Onlinegaucho.com in no-time. He also found a way to streamline our customer acquisition process by adding a form with integrated online payments, so our clients can purchase our video production services and send us all the details straight away. This idea saves us an incredible amount of time every day! Muchas gracias, Tomás"
"Tomas did a fantastic job of ironing out all of the problems we had with the SIETAR Austria Website. It's an absolute pleasure to work with him. Tomas is creative, extremely well organized, efficient in his work & effective in his communication. I highly recommend working with Tomas."
"Tomás created our WordPress website and the Online Shop to sell online courses for our Academy for Diversity & Innovation. The collaboration with Tomás was just amazing: we paid extra for fast service as we needed to go online as soon as possible.
Tomás is super creative: the webpage looks amazing and, of course, it's responsive! We got incredible feedback, his responsiveness was excellent and he is full of ideas, and solutions to whatever problems arose. 100% recommendation!"
"Always attentive to my queries, permanently interacting with needs, expanding the design of the online store, working on the smallest details, making it functional, modern and accessible to the consumer. Tomás resolved and solves expeditiously, always predisposed to collaborate in an attentive and assertive way. The Store was taking shape thanks to its predisposition to listen, work in groups, attentive to the needs of the brand. He also collaborated and continues to collaborate with different social networks, contributing ideas and new resources, expanding the level of access and promotion of the store's products. Highly recommended."
"I appreciated very much Tomás' professional attitude and responsiveness to my requests. His execution was of a high standard and on time. The pricing too was very reasonable. Altogether I highly recommend Tomás Canale."
Yes, there is a human being behind this website.
I am a super-enthusiastic Product UX/UI Designer with a strong background in Web Design, WordPress and Multimedia.
My passion for entrepreneurship, learning new things and technology, and a deep understanding of digital marketing boost my creativity and provide me with a broader perspective to design digital experiences.
In my spare time, you can find me exploring the great outdoors, hiking, and immersing myself in new cultures. As a global citizen, I have lived in different parts of the world and I am always looking for new ways to connect with people from all walks of life. When I'm not designing, I enjoy strumming my ukulele, producing beats, and reading books that inspire me to grow both personally and professionally. I believe that design is not just about aesthetics, it's about creating a connection with people and solving their problems in a meaningful way. So, let's connect and create something awesome together!